If your team uses Slack, the popular real-time messaging application, you may consider setting up Teamup-Slack integration, so that everyone can be instantly notified of changes on your Teamup Calendar via Slack channels.
The Slack integration makes it possible for any Teamup users to receive calendar change alerts on desktop or mobile devices via Slack, in addition to getting notifications by email.
We have updated the documenation to make it clearer about the two setup methods, one for group channels and one for private channels. For security reasons, it is recommended that only the calendar administrator should set up integrations for group channels on Slack.  If you are a non-administrator user, you may use your own calendar link to set up the integration that will post notifications about your calendar changes to your private channel.
Slack integration for group channels

For calendar administrator: Go to Settings > Notifications, then add new Slack notifications.  See details in the step-by-step guide for group channels.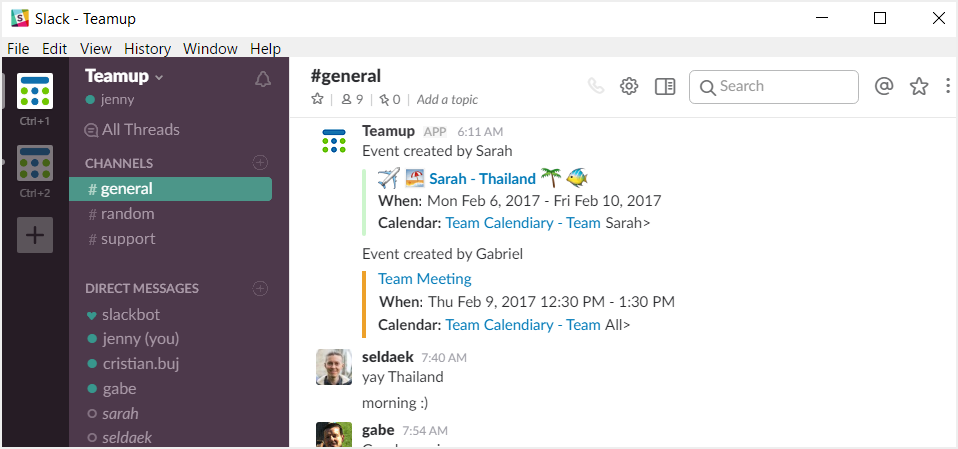 Slack integration for private channels
For all Teamup users: Open the dropdown menu in the top right of your calendar, select Notifications, and click the Slack tab. See details in the step-by-step guide for private channels.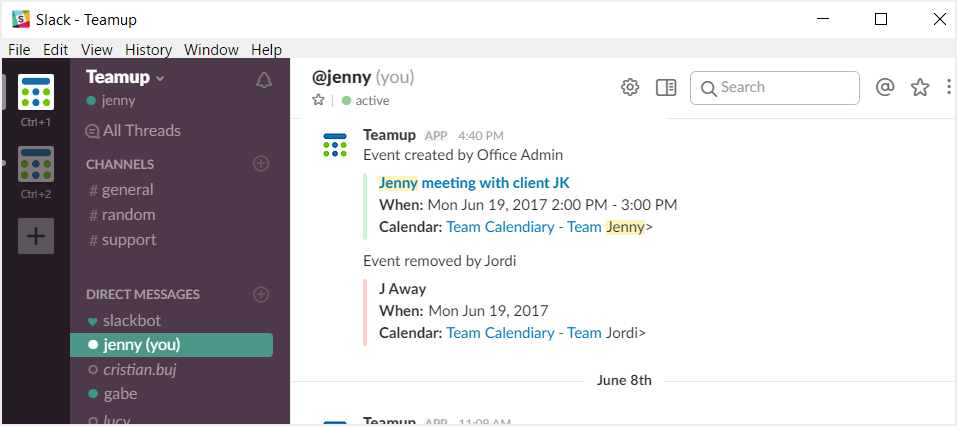 We'd love to hear your stories about how Teamup helps make you and your team better organized and more productive. Use this form or simply drop us an email at support@teamup.com. Thank you!