Update, March 2019: We've added lots of features and made significant improvements and updates since this announcement. Check our monthly updates or read up on the latest mobile-related posts to find out what the Teamup mobile apps for iOS and Android can do for you!
---
While our developers are gearing up for some major improvements on the iOS app, we've made a small update (version 1.3.0) to the App Store.  In addition to various bug fixes, the new version now supports linking event location to Google Maps, and image upload directly from your device's camera or albums.
Linking Location to Google Maps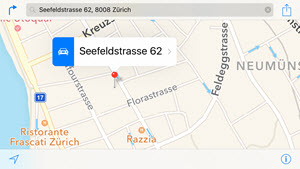 For many users it is a frequent need to be able to open an event location in a map right from the calendar app.  This is possible now.  Simply tapping the address in your event's Where field to see it in Google Maps.  This is especially helpful for groups with staff travelling to client sites or crew driving to where the jobs are to be performed.
Image Upload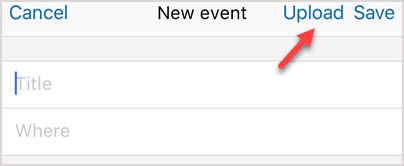 If your calendar has an active Premium subscription, you will see an upload arrow in the upper right corner when you open the event editor.  You can choose files from albums or take a picture with your camera.
Please update to the latest version (1.3.0) if you haven't done so.