We have just made another frequently requested feature live: The yearly view.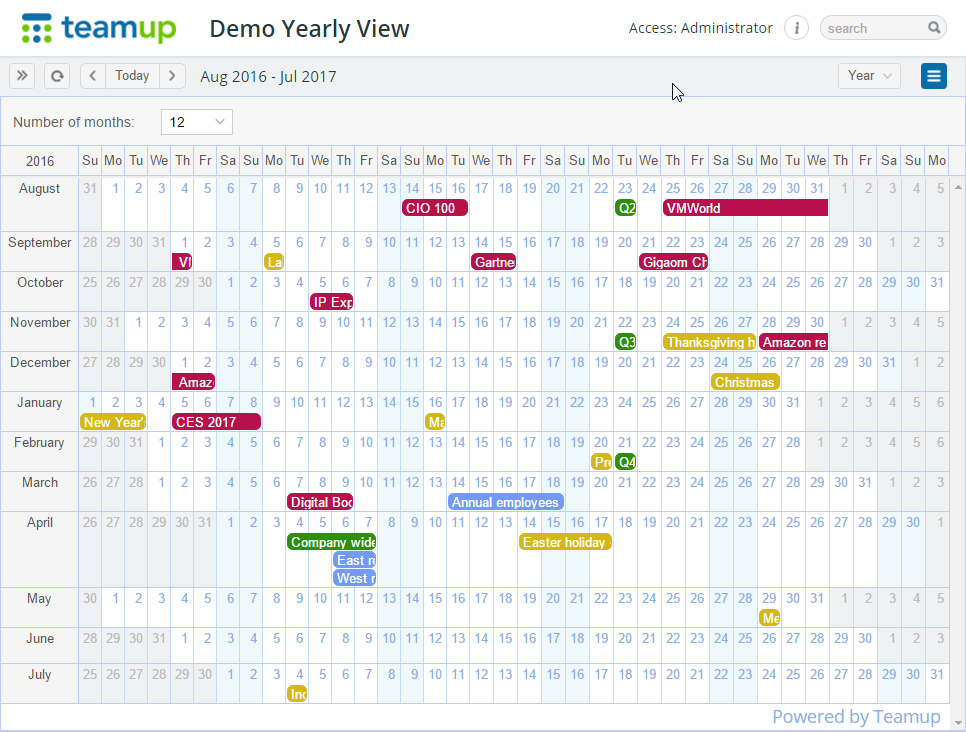 The yearly view allows you to get a bird's-eye view of your long term planning, quickly spot when there are activities planned or availability of resources.  And if necessary, drag and drop events to change plans.
Append ?view=y to your calendar URL to see how your calendar looks like in the year view.  Or try a live demo calendar in the year view.