Our latest Android update brings this fun detail: emojis in event titles are now displayed in all calendar views.
The Teamup mobile apps offer four different calendar views: List, Day, Week, and Month. Now emojis in event titles are supported in all four calendar views on the Android app 🙌 Our iOS app users have to wait with a little more patience.
You can assign an emoji to each choice in a custom event field, and set the emoji to show in event titles. You'll be able to see those emojis in any calendar view on your Teamup Android app.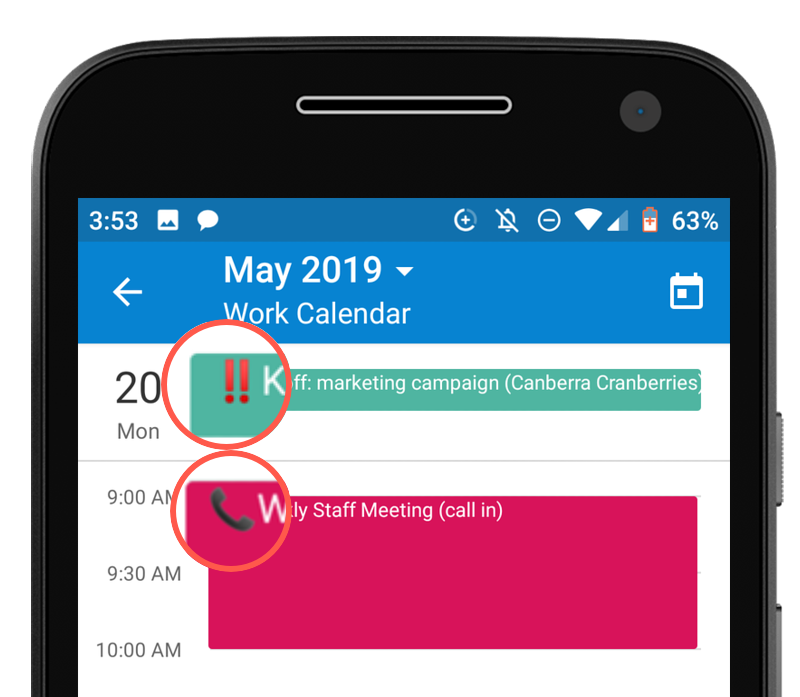 Emojis are a great visual tool. Here are a few ideas:
indicate priority (‼️ = high priority)
show event type (🎤 = karaoke night, 🔞 = adults only)
track workflow (🆕 = not yet started, ✅ = task complete)
We ❤️ emojis, and we hope you'll have fun (and be more efficient) using them on your mobile devices now.