The new Teamup Android app has gotten a significant update: We've added a synced calendar dashboard! Now the calendar dashboard in your browser stays synced with the calendar dashboard in your Android app.
To enable this feature, the Android app now also supports user account login and registration, right from the app.
Synced calendar dashboard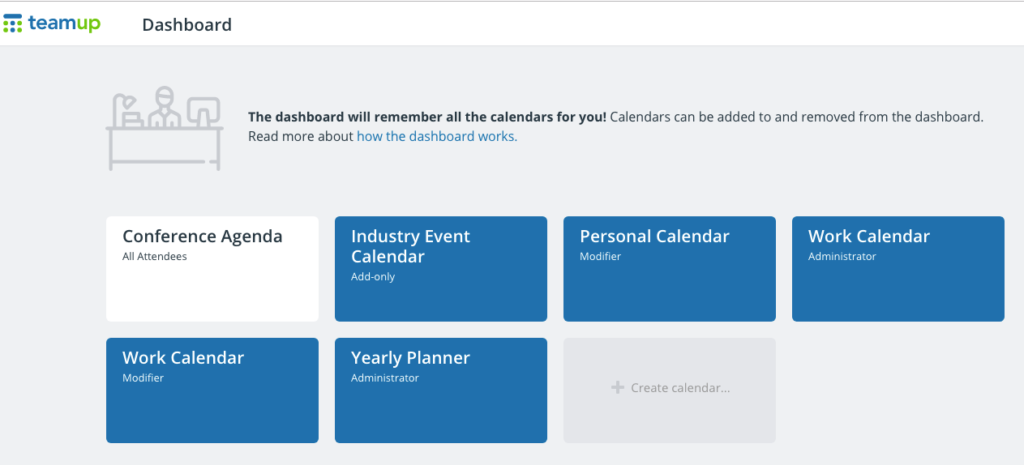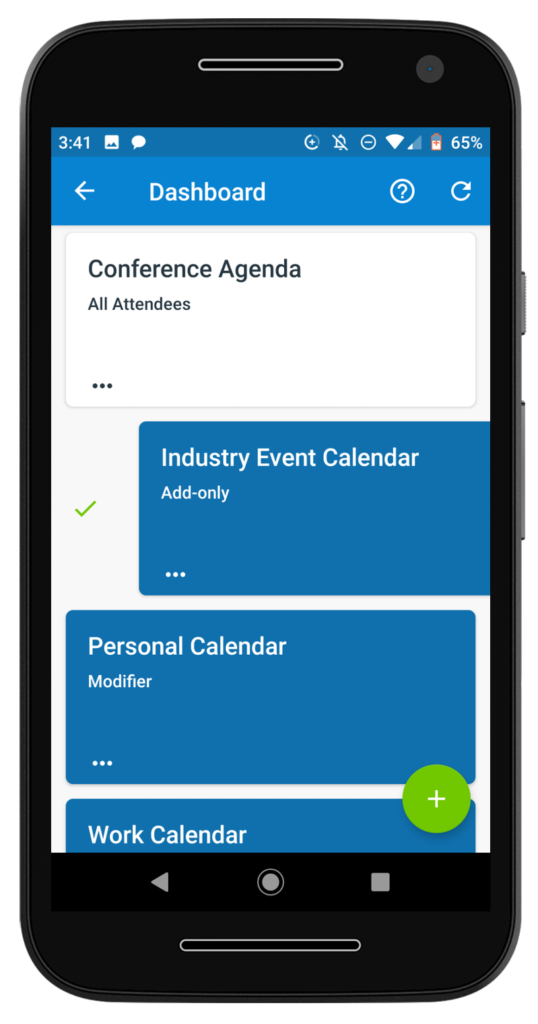 The calendar dashboard, which is enabled by your Teamup user account, will now sync with the dashboard on Teamup's mobile app for Android. No more bookmarking your calendar link on your mobile browser, or copy-and-pasting your calendar link into your mobile device. Instead, login to your user account and access your calendar link via the synced calendar dashboard.
If you have more than one calendar link in your dashboard, it's even more convenient. You can easily access all your calendars from your browser or from your mobile device on the synced calendar dashboard.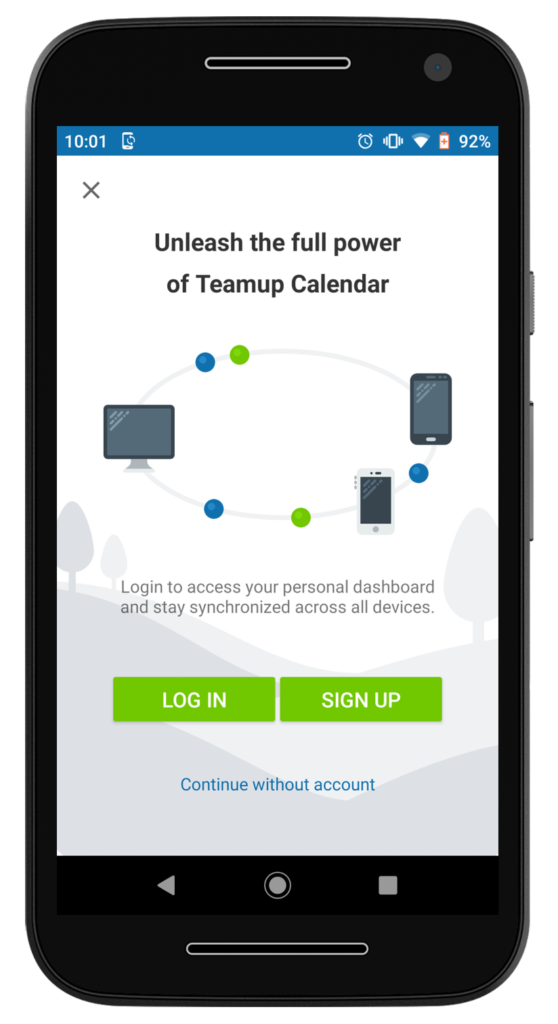 If you add a calendar to the mobile app's dashboard, it will automatically show up when you access your calendar dashboard through a browser. And vice versa. Everything stays synced, with no extra work from you.
If you don't yet have a user account, don't worry! User accounts are free for everyone, and it's fast and easy to create one, even from the mobile app. Certain features of your Teamup calendar, such as the calendar dashboard and event reminders, require a user account. You can still access your calendar directly (via your calendar link) without a user account.
Download the newest version of the Teamup mobile app for Android from Google Play.