The new Teamup Android app has gotten a significant update:
We've added support for user account login and registration, right from the app.
We've added synchronization so that the calendar dashboard in your browser stays synced with the calendar dashboard in your Android app.
User account login and registration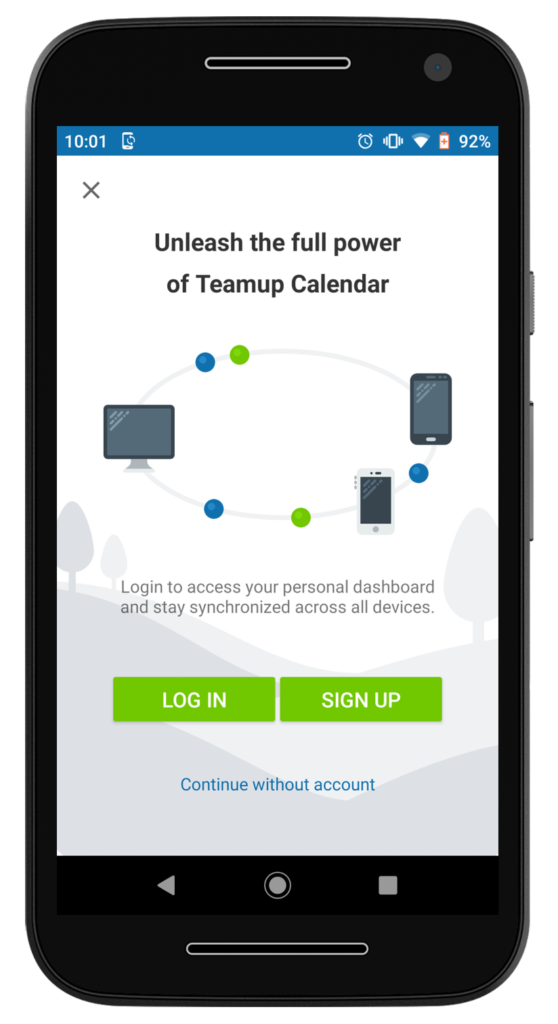 Teamup user accounts are free and provide a central place for accessing all your Teamup calendars, both those you created and those that have been shared with you.
Once you create a user account, you can log in and view your Teamup calendars in your calendar dashboard. You can also set up and manage event reminders from your user account.
Previously, user accounts were only available via a computer browser and could not be accessed via the mobile apps. The Teamup Android app now supports user accounts; you can log in to your user account on the Android app. Or, if you don't have a user account yet, you can register for one. It's free, and enables you to have a synchronized calendar dashboard from web browser to app.
Synced calendar dashboard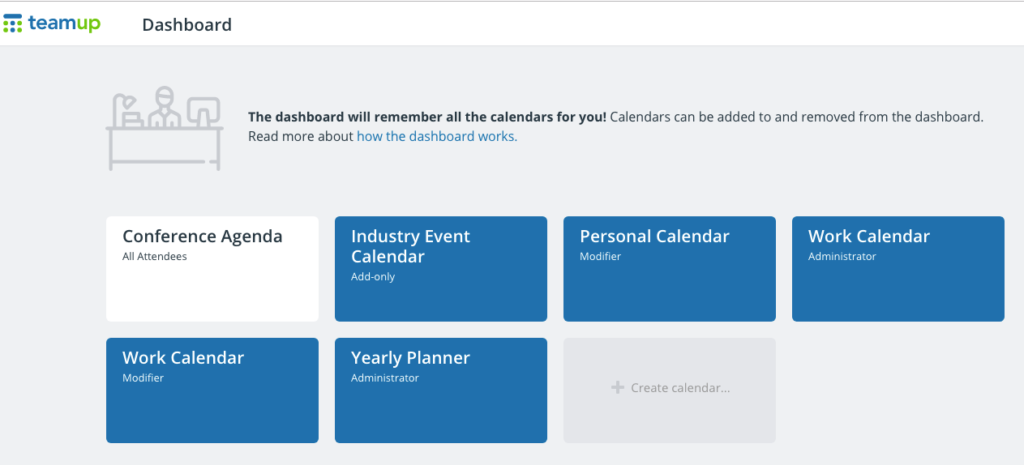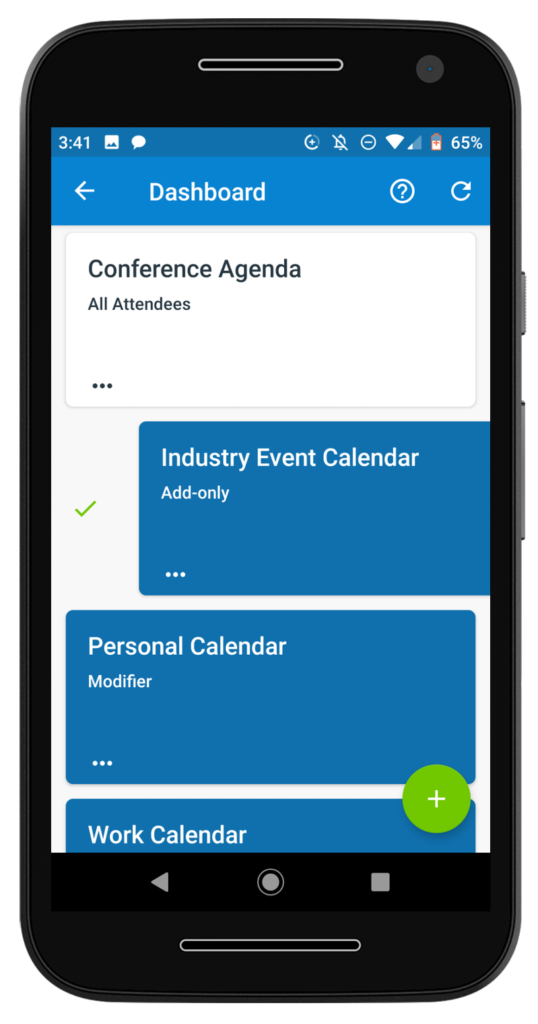 The calendar dashboard, which you can access via your Teamup user account, will now sync with the dashboard on Teamup's mobile app. That means you can easily access all your calendars from your browser or from your mobile device.
If you add a calendar to the mobile app's dashboard, it will automatically show up when you access your calendar dashboard through a browser. And vice versa. Everything stays synced, with no extra work from you.
If you don't yet have a user account, don't worry! User accounts are free for everyone, and it's fast and easy to create one, even from the mobile app.
Download the newest version of the Teamup mobile app for Android from Google Play.