Have you seen the new Agenda view?  If not yet, simply click on Agenda in the top right of your calendar.  If the option is not there (to be enabled by your calendar administrator), simply append ?view=a to your calendar link in your browser's address bar.
If you embed your Teamup Calendar into a Website or Facebook page, try to append ?view=a to the link you use for embedding and you will be pleased to see how much more pleasant it looks now.
More compact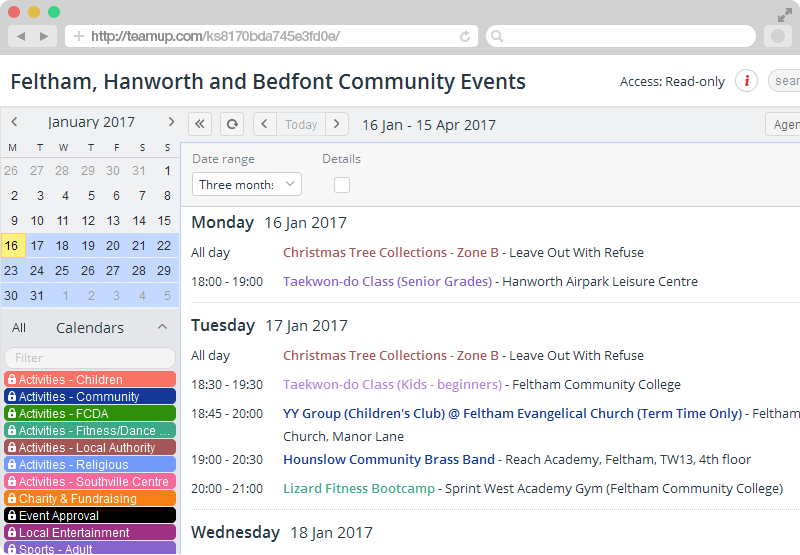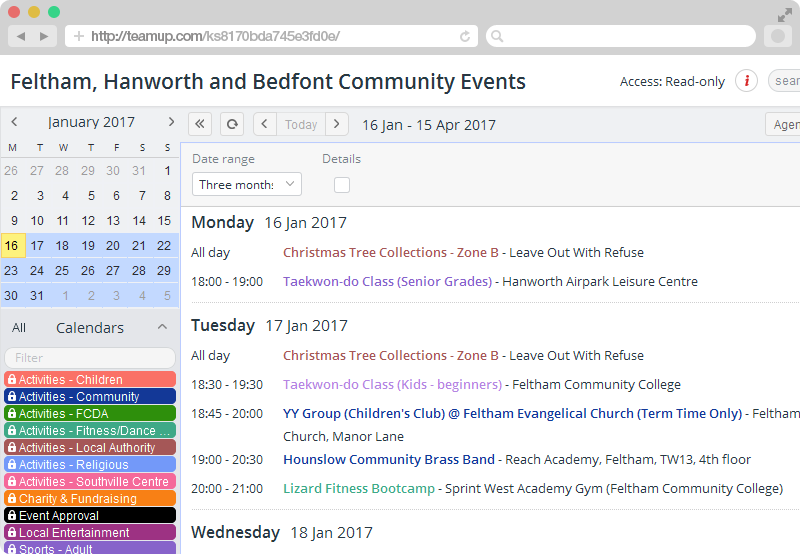 The biggest change is the event time is now shown just below the date instead of to the right of it, making better use of the available space.
Viewing Event Details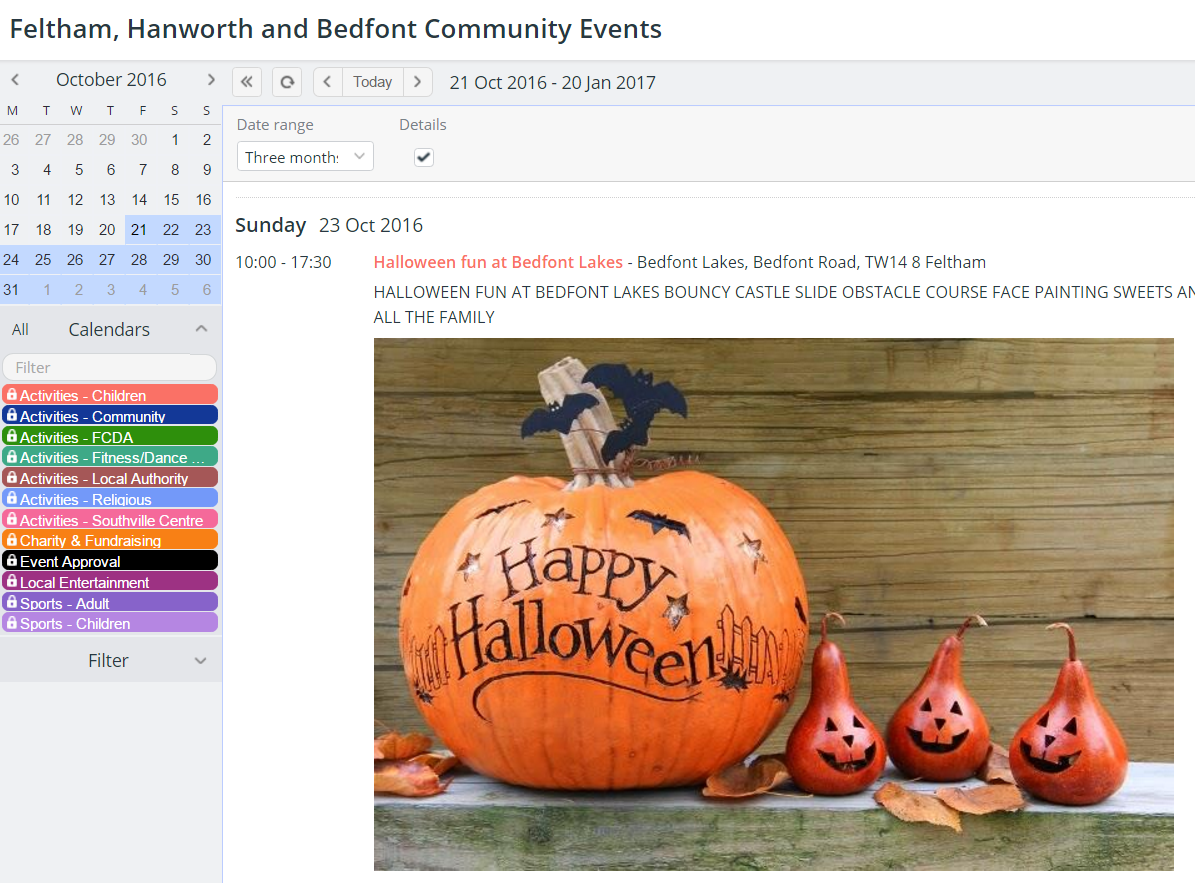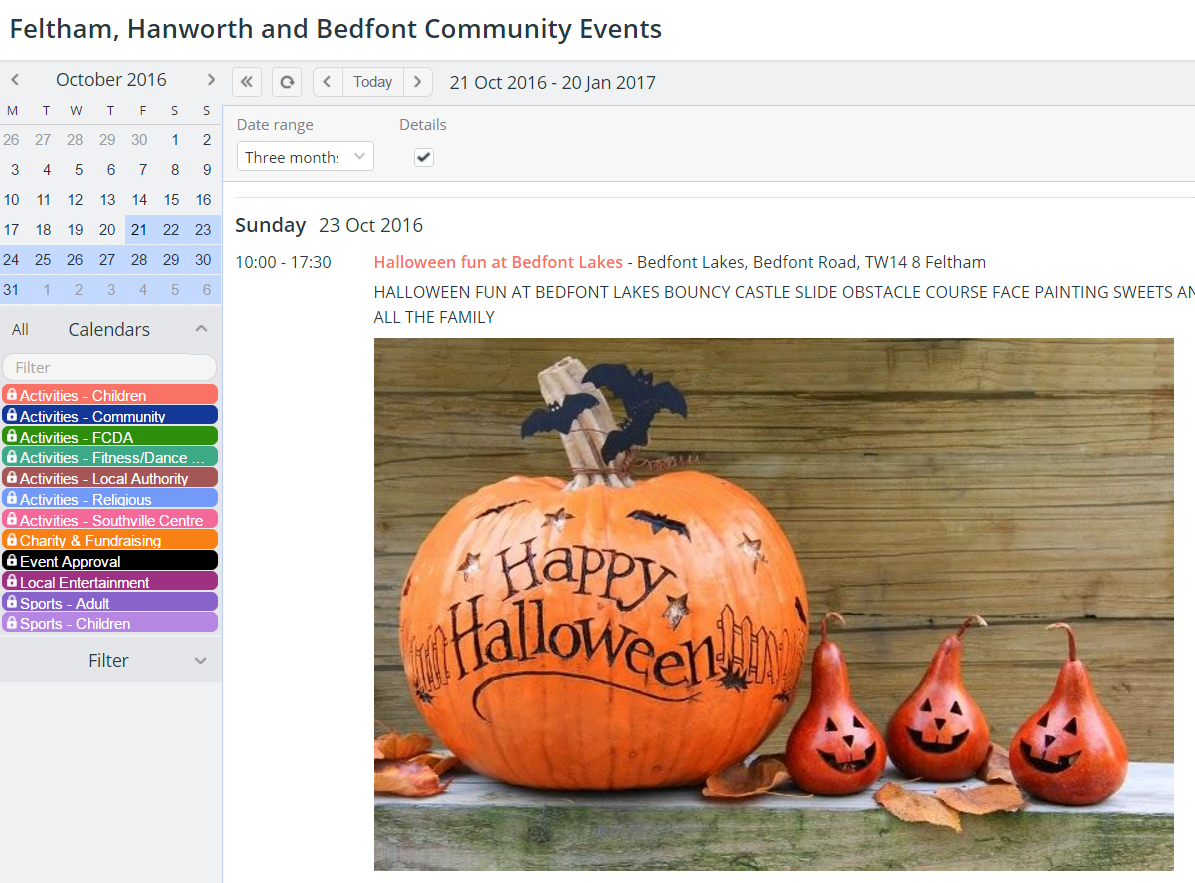 Show only what's needed


Most of the time you may not need to change the date range or the details option. You can click a small double arrow in the top right to hide away date control elements. This could make the view even less cluttered especially when the calendar is embedded into websites.  To open the date control bar again, click the little tab to open the control area again.